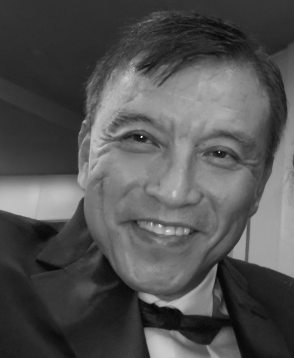 Dr. Gecheng Zha, President and Founder.
Dr. Zha  is also a full professor at University of Miami, Director of the Aerodynamics and CFD Lab. Dr. Zha is specialized in aerospace engineering, aerodynamics, aircraft design, CFD development and application, flow control, turbomachinery aerodynamics and aeromechanics. Dr. Zha is ASME Fellow, AIAA Associate Fellow, NASA NIAC Fellow, World Top 2% Scientist(ranked by Stanford Univ., 2020-2022). Dr. Zha has extensive experience working in aerospace industry(GE Aircraft Engines, Pratt & Whitney, Air Force Research Lab) and Academia. Dr. Zha is the inventor and originator of the coflow jet airfoil flow control concept, which was started as a research project when he worked as a NRC summer faculty at Wright Patterson Air Force Base, Dayton, OH, in 2002. The original purpose of the coflow jet airfoil is to be used for aircraft engine fans/compressors. Dr. Zha has applied the CFJ airfoil to new concept aircraft since then.
Inquiry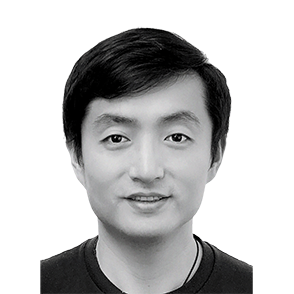 Dr. Yan Ren, Chief Technology Officer
Dr. Yan Ren is an internationally recognized expert on CoFlow Jet system design and simulation. He participated in the DARPA funded coflow jet active flow control research project as a postdoc at the University of Miami after he received his Ph.D. degree from the University of Virginia. He joined CoFlow Jet company  as the Chief Engineer and led the technology development. He has recently assumed the CTO position to be in charge of the company's entire  technology development programs.  Dr. Ren has intensive experience in coflow jet aerodynamic design, fan design, integrated design for CoFlow Jet blade,  CFD code development, power electronic system, system structures, etc.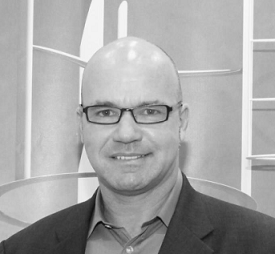 Mr. Hagen Ruff, Vice President
Mr. Hagen Ruff obtained his MS in Mechanical Engineering from Hochschule RheinMain in Germany and started his career in Software and Management Consulting with Accenture, formerly Andersen Consulting. After moving to the US in 1996, he initially worked for Fortune 500 companies like Modis and a JV with Sempra Energy. Mr. Ruff then became a tech entrepreneur in IT services and Business Intelligence (BI). He later sold his successful and fast-growing company BIS to Sapient Corporation. Throughout his career, Mr. Ruff always maintained a passion for science and engineering, especially in the field of energy technologies. In 2008 Mr. Ruff founded an energy technology research company which later became the wind technology startup Chava Wind LLC. where he managed the entire development cycle from idea to production for an innovative 25KW Vertical Axis Wind Turbine. In that capacity he continues to contribute as a member and group convenor at the International standards Organization IEC (International Electrotechnical Commission) based in Geneva.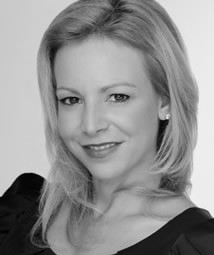 Ms. Renee Lopez-Cantera, Advisor in Public Relations
Ms. Lopez-Cantera is a member of the Advisory Board specializing in public relations and marketing. She received her undergraduate degree at Tulane University and MBA at the University of Miami with specialties in Marketing and Finance. Ms. Lopez-Cantera has spent the last 20 years working in various leadership positions in consumer marketing. She has specialized in digital strategy for varied sectors such as: the media, real estate, political, entrepreneurial and consumer product ventures. Currently, Renee is the VP of Business Development at Eikon Digital, a programmatic media agency where she works with companies to enhance their growth via online sales. Over her tenure, she has also led partnerships with entrepreneurial organizations such as Emerge Americas and Enterprise Florida. She has been awarded several awards for her community service and business acumen. In 2017, she was a recipient of the distinguished Knight Foundation scholarship for Women in Tech held by the Commonwealth Forum. In this capacity, Renee and her colleagues focus on researching and implementing emerging technologies.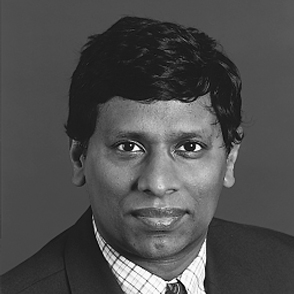 Dr. Joseph Johnson, Advisor in Marketing
Dr. Johnson is a member of the Advisory Board in charge of marketing. He is also an Associate Professor of Marketing at the University of Miami and the Director of the Masters in Science program in the Marketing Department. He specializes in New Product Development, Strategic Brand Management and Quantitative methods for Marketing Strategy. Dr. Johnson brings over three decades of multinational experience in strategic marketing and marketing analytics. He has worked and consulted on marketing strategy with firms in several industrial sectors such oil (HINDUSTAN PETROLEUM), steel (TATA STEEL), auto (TOYOTA), auto paints (AXALTA), personal computers (DELL), pharma (ELI-LILLY), entertainment (UNIVERSAL FOX STUDIOS), fashion (PERRY ELLIS), transportation (RYDER), cruise (ROYAL CARIBBEAN) and online travel agencies (CHEAPOAIR). He has also assisted several non-profits such HOPE FOUNDATION and HOLY ROSARY CHURCH in developing their marketing and digital media initiatives.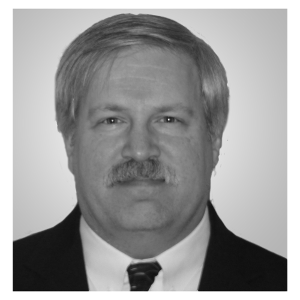 Mr. Donald Bingaman, Advisor in Aero Tech
Mr. Donald Bingaman, President of VPE Aerospace Consulting, LLC, is a recently retired Boeing chief engineer. He worked for 39 years at McDonnell Douglas/Boeing as the Director- Survivability Design and Integration and as the Chief Engineer for all fixed wing combat aircraft design in the Boeing Phantom Works. Mr. Bingaman has contributed to many conceptual / preliminary design programs including the YF-118 Bird of Prey, the X-45A and C Unmanned Combat Aircraft demonstrators, and the MQ-25 Stingray USN refueling drone. Mr. Bingaman is honored the "Pioneer of Stealth" (an organization that recognizes the leaders in Govt. and Industry who developed modern low observables technology). He is also an AIAA Associate Fellow. Mr. Donald Bingaman earned a Bachelor's and Master's degree in Aerospace Engineering from Missouri University of Science and Technology, and a Master's in Engr. Mgt. from Washington Univer-sity in St. Louis.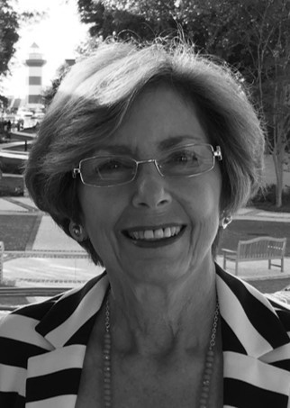 Nancy Bailey, Advisor in Brand Licensing
Ms. Nancy Bailey is considered a pioneer in brand licensing, one of the largest segments of the licensing industry today. Founded in 1982, Nancy Bailey & Associates managed licensing programs for some of America's biggest brands including many Procter & Gamble brands, Energizer, Coppertone (Bayer), General Mills, Crayola, Pennzoil, Travelocity, and USA Today, among others. Nancy's career began at The Procter & Gamble Company, where she was one of the first women in management. She has held marketing management positions at prominent New York advertising agencies and at Burger King Corporation. She sold her first company to Warner Bros. Consumer Products. She later sold Nancy Bailey & Associates to Omnicom (NYSE: OMC) and merged with Beanstalk, a global brand licensing agency where she served as Vice Chairman. Nancy was inducted into the Licensing Industry Hall of Fame, the first inductee for trademark licensing. She received a unique Career Achievement Award from The Procter & Gamble Company's Business Development Unit for introducing trademark licensing to P & G which has grown to be over a $1.5 Billion dollar business. She is a graduate of the University of Miami School of business.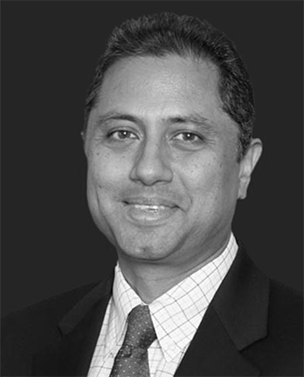 Mr. Syed A. Biabani, Advisor in Business Development
Mr. Biabani is a seasoned executive with deep background in petrochemicals, refining and marketing, and biofuels. He has a track record of delivery in business development, projects & engineering, business management, M&A and investment due diligence, strategic alliances, strategy and planning, and technology commercialization leadership roles. He was a former VP in Global Business Development and Licensing  at BP Alternative Energy, reporting directly to the President of BP Advanced Bioproducts.  He started up the licensing business for BP's proprietary cellulosic ethanol production technology, also  had Enterprise Risk Management responsibility for the larger business.  He serves as a board member in several startup companies including Zdaly, Syzygy Plasmonics,  Shipcom Wireless.  He helps to develop the product and market strategies, fund raising, build the organization,  and initiate revenue generation.
The Enthusiastic team
Engineering Team: Talented Young Enthusiastic Engineers for Future.